About
Email: admin@encouragingexcellence.ie
Phone: +353 (0)86 1702010 9am-6pm Mon- Sat
Encouraging Excellence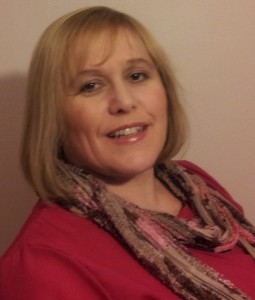 I set up Encouraging Excellence to help you realise your potential, so you too can live your best life possible. Having been crippled with both post-natal depression & ordinary depression I understand how debilitating it can be. I am proof that it can be overcome & I now have the skills to help you. I believe that your needs are of the utmost importance.
I've run my own successful party plan business before the birth of my third child, which I built up from scratch & won many achievement awards from the parent company.  I learnt how to juggle being a very busy business woman, partner & mother without losing who I was in the process.  I take that experience & marry it with my newer skills to help other Mumpreneurs and other business owners grow their businesses & their raise their families.  You can have it all & I can show you how.

My attitude is if something is worth doing, it is worth doing well & I am committed to helping you to achieve your very best potential in a calm & safe environment, making meeting those needs easy & comfortable.
I have a no-nonsense approach to my coaching & training yet have a deep understanding & gentle manner which enables you develop the sense of security & trust you want to be able to make the changes in your business & life.
How I Got Here:
Like a lot of people, I didn't know what I wanted in life. I Ieft school & drifted from job to dis-satisfying job & relationship to another unfulfilling relationship, often with the thought, "why me?" & "there has to be more to life than this!" but without a clue as to what to do about it.
Along the way I had 3 children. Six months after my 3rd child was born (after a 13yr gap) yet another relationship came to a halt along with my business. Just out of post-natal-depression & sliding into a deeper depression, I sought help & tried many forms of therapy with minimal success.  I still had a feeling of inadequacy & the sense that "there had to be more to life" was still ever present.
Watching television one night, I saw NLP (neuro linguistic programming) being used & the seed of interest was planted. Doing some research on NLP I felt I could benefit from this practice & attended an Introduction to NLP night-class (which I now run) & from there went on to become a Certified NLP Practitioner. I haven't looked back since!
In March 2008 I took further training with The Rickter Company & became a registered Rickter Scale™ Practitioner. I have since gone on to train (in 2009) with Drs. Tad (the founder of Time Line Therapy™ & NLP Coaching) & Adriana James in Nevada, USA, up-skilling to Master NLP Practitioner, Master Time Line Therapy™ Practitioner Master NLP Coach & Master Hypnotist. In 2011 I further up-skilled with Unlimited Success & Christopher Howard Companies to Certified NLP Trainer & Presenting Skills Instensive.

I am a firm believer in life-long learning & every year take further trainings to keep my skills sharp & up-to-date so that I can be the best for my clients.

"They can because they think they can"

– Virgil